brent ehrler Boss outdoors pro-staffer
One of the most consistent anglers on Tour, Ehrler has finished in the Angler of the Year race top-10 the majority of the years he has been on Tour, including two runner-up finishes. His second year on Tour (2006) he won the Forrest Wood Cup and has competed in the championship event every year since then. As of 2012, he is third among the FLW top money winners. In 2010 he won two Tour events (Table Rock Lake and Lake Ouachita) and became one of the few anglers to win multiple events during the same season. Other notable accomplishments include a FLW Series Western Division Angler of the Year title in 2010 and a victory at the Rayovac FLW Series Championship at Lake Cumberland in 2004. Ehrler is married to wife Kelley and in 2011 they had their first child, a son. His most memorable moment is winning the 2006 Forrest Wood Cup. He loves Clear Lake and Falcon Lake, and his favorite style of fishing is topwater and shallow cranking. When he is not fishing he is skiing and once made the comment that he only chose fishing over skiing because he thought there was more money to be made in fishing.
 
CAREER HIGHLIGHTS​
Total Tournaments – 57
Classic Appearances – 3
Classic Wins – 0
Time in Money – 37
1st Place Finishes – 0
2nd Place Finishes – 4
3rd Place Finishes – 2
Top 10 Finishes – 11
Top 20 Finishes – 19
Top 30 Finishes – 30
Total Weight – 2,133 lbs. – 11 oz.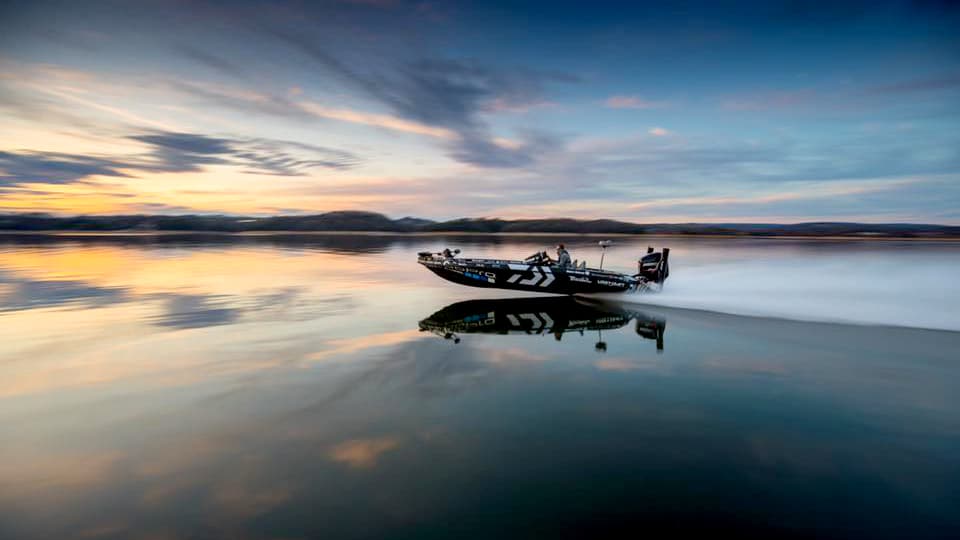 PERSONAL INFO​
Hometown:  Newport Beach, CA
Birthdate: February 3, 1977
Family:  Kelley (wife) and Ollie (son)
Hobbies:  Snow Skiing
MAJOR SPONSORS​
BOSS Outdoors
GoPro
Huk
Humminbird
Mercury
Minn Kota
Lucky Craft
Ranger Boats
Sunline
T-H Marine
Gamagatsu
Yamamoto Custom Baits
Tackle Warehouse
Talon Fishing Unlimited
Plano
Diawa
National Pro-Staff.